Grow 100 lbs. Of Potatoes In 4 Square Feet: {How To}
TEF results 2018 & Seattle running back targets
I have a lot of hay and stray from used bedding from goats and rabbits, between the hay and straw and the animal droppings I have HIGH hopes of bountiful harvest!!! This method allows for a continuous harvest without ever having to stop and start over, as long as there is sufficient light and water. The peelings with eyes will regrow potatoes! The children often make an active decision to stay in attendance while a community activity is taking place to observe and learn. I also think Lavon Coleman is intriguing later round option. Look at him read the play, shed the block and make the tackle!!
Rob Staton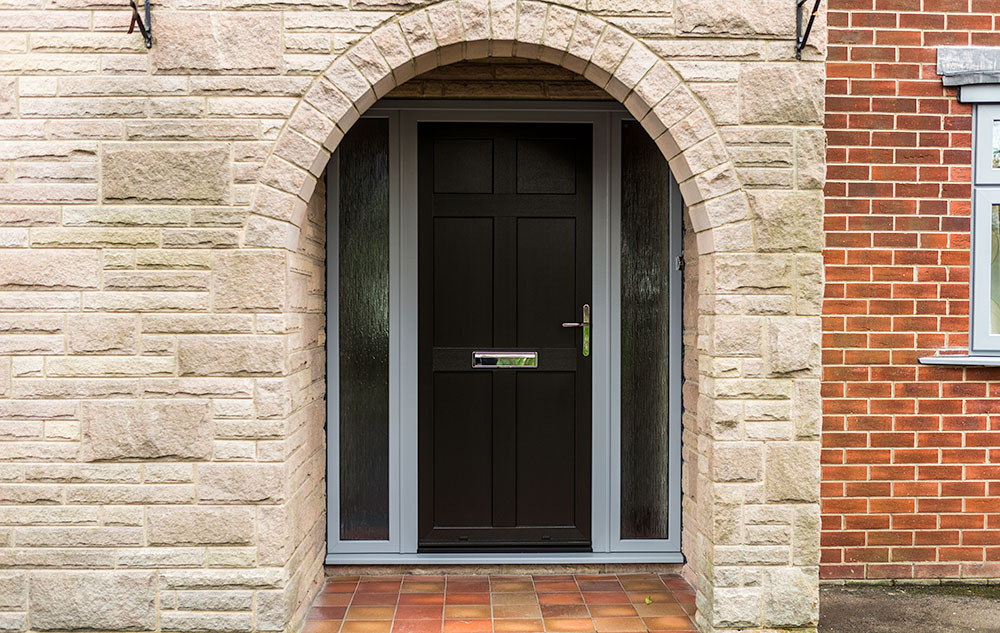 When should Travis Kelce be drafted? Examining the 49ers backfield. Jamey Eisenberg and Dave Richard discuss what you can expect to see from the 49ers backfield this season.
Saquon Barkley in bubble wrap? Breaking down the Packers offense. Jamey Eisenberg and Dave Richard discuss what can you expect to see from the Packers offense this season. Carson Wentz may not be ready Week 1. Jamey Eisenberg and Dave Richard discuss if you should draft Carson Wentz early or later in your draft and how do injuries to his wide receivers affect Wentz's fantasy potential for the season.
Fantasy Football Believe it or Not: Scherzer, Sale on the verge of history. Monday was National Lefties Day. Jonah Keri and David Samson discuss who are the best left-handed pitchers of all-time.
Robinson Cano returns to Mariners tonight. Jonah Keri and David Samson break down Robinson Cano's return from suspension and what do they expect to see from Cano tonight. Machado's lackluster addition to the Dodgers. Alex Smith discusses taking over in D. Will Roquan Smith be ready for the first game? Ryan Wilson discusses how will the holdout affect Roquan Smith heading into the season. Aaron Rodgers says criticism of young WRs "not personal".
Ryan Wilson discusses Aaron Rodgers' comments about the young WRs and was there a hidden message in the comments directed at the young wide receivers. Injury updates on Ben Roethlisberger and Antonio Brown. Ryan Wilson discusses the injury updates for both Big Ben and AB and what is his level of concern with the injuries. Lane Johnson vs the Patriots. Jaguars suspend Jalen Ramsey and Dante Fowler.
Alshon Jeffrey could miss Week 1. Jamey Eisenberg has more on the fantasy impact of Alshon Jeffrey possibly missing Week 1. The FFT crew answers your tweets! ADP for 1st rounders. Who is the 2nd best WR in football? Who are the top 4 players using ADP? Who are players using ADP? Takeaways from Vikings vs Broncos. Takeaways from Chargers vs Cardinals.
Takeaways from Lions vs Raiders. Takeaways from Falcons vs Jets. Should Baker Mayfield start Week 1? Aaron Jones back at practice. Jerick McKinnon has muscle sprain. Allen Robinson will play for Bears on Saturday. Nelson Agholor misses another practice.
Breaking down San Darnold's debut with Jets. Danny Kanell evaluates how Sam Darnold faired in his Jets debut. Breaking down Josh Rosen's debut with Cardinals. Danny Kanell evaluates how Josh Rosen faired in his Cardinals debut. Breaking down Kirk Cousins and Case Keenum's debuts. Sam Darnold's chances at starting.
How Redskins replace Guice. Case Keenum struggles behind line. Kirk Cousins impresses in Vikings debut. Josh Rosen makes preseason debut. Vijay Singh in Juju Smith-Schuster looks like a stud. Joe Mixon shows flashes for Bengals. Fantasy experts Dave Richard and Heath Cummings discuss if Jamaal Williams should be considered as a starting running back. What to make of Dallas Goedert and Adam Shaheen. Jerick McKinnon struggles in opener. Sammy Watkins gets no targets in preseason opener. Njoku shines for Browns.
Saquon Barkley impresses in debut. Tom Brady sits out preseason game. Danny Kanell discusses Tom Brady sitting out the first preseason game against the Redskins. Who will the Bills play at QB? Danny Kanell discusses who will win the Bills QB battle. Dez Bryant tweets interest in Browns. Evaluating Andrew Luck's preseason debut.
Early evaluation of Baker Mayfield. First impressions of Saquon Barkley. Impressions of Lamar Jackson against Rams. Importance of this season to Joe Flacco. Josh Allen debuts against Panthers. Ryan Tannehill returns to action. Notes on Ryan Tannehill's return to action with the Dolphins against the Buccaneers. Deshaun Watson, Patrick Mahomes face off. Tyrod Taylor impressive against Giants. Marcus Mariota looks sharp. Expectations for Baker Mayfield and Saquon Barkley.
Jared Goff-Cooper Kupp connection. Rookie RB Ronald Jones struggling. Fantasy experts Dave Richard and Heath Cummings discuss Ronald Jones struggling in camp and if this will impact his fantasy value going forward.
Everything to know about Bellerive. Expectations for Dustin Johnson at Bellerive. Expectations for Tiger Woods at Bellerive.
Expectations for Justin Thomas at Bellerive. Breaking down new NCAA rules. CBS Sports college basketball writer Matt Norlander explains the new rules impacting college basketball. Andrew Luck is back. Expectations for Ryan Tannehill. Will Brinson discusses what can you expect to see from Ryan Tannehill this season. Rodgers airs out young receiving core. Will Brinson discusses the comments made by Aaron Rodgers about his young receiving core.
Rory looking for No. Kyle Porter discusses Rory looking for major win No. Will Rickie Fowler get his first major? Tiger highlights nine to root for in the PGA Championship. NBA Christmas Day matchups: Raja Bell's dream Christmas Day matchups. Raja Bell gives his dream Christmas Day matchups. Andy Reid's big gamble. Expectations for Alex Smith in Washington. Danny Kanell discusses what can you expect to see from Alex Smith and the Redskins this season.
Mistake not playing Dak vs 49ers? Danny Kanell discusses whether Dak Prescott does need to play in the first preseason game against the 49ers. Baker Mayfield to get 'extensive' work during first preseason game. Danny Kanell discusses if the Browns will get a good look at Baker Mayfield during first preseason game.
Bucs plan to start Chris Godwin. Dave Richard and Heath Cummings discusses what kind of fantasy impact can you expect to see from Chris Godwin this season. Jordan Howard putting extra work in. Bills not rushing Josh Allen. Dave Richard and Heath Cummings discusses the Bills not rushing Josh Allen and can you trust any quarterback or wide receiver for the Bills.
Dak struggles to get the ball downfield. Dave Richard and Heath Cummings discusses Dak Prescott struggling to get ball downfield and what can you expect from Prescott this season. Andrew Luck to play about a quarter in first preseason game. Carson Wentz still not cleared to contact. Dave Richard and Heath Cummings discusses Carson Wentz has yet to be cleared for contact and what can you expect from Wentz this season. Sam Darnold has a "fair shot" to start Week 1.
Fantasy Football WR Rankings: Jordan Reed working on conditioning. Dave Richard and Heath Cummings discusses what kind of fantasy impact can you expect to see from Jordan Reed this season.
Zach Ertz back at practice. Dave Richard and Heath Cummings discusses what kind of fantasy impact can you expect from Zach Ertz this season. Dez Bryant not interested in Browns. What to expect from Browns Camp. Latest on Aaron Donald. Ryan Wilson discusses the latest news on Aaron Donald's holdout.
Will OBJ get a new deal? Ryan Wilson breaks down the chances Odell Beckham gets a new deal from the Giants. Earl Thomas looking for a new contract. Ryan Wilson discusses the chances Seahawks give Earl Thomas a new deal. Rookie wage scale hurting Khalil Mack. Ryan Wilson discusses if the rookie wage scale is hurting Khalil Mack.
Jamey Eisenberg, Dave Richard and Pete Prisco break down the fantasy impact of some key players for the Falcons and discuss what Pete saw from the team when he visited their training camp.
Jamey Eisenberg, Dave Richard and Pete Prisco breaks down the wide receivers for the Rams and what can you expect from them in fantasy.
Randall Cobb has no limitations at the start of training camp. Jamey Eisenberg, Dave Richard and Pete Prisco breaks down where to draft Cobb for your fantasy team and what is the impact of the injury on Cobb. Outlook for Josh Gordon in season.
Jamey Eisenberg, Dave Richard and Pete Prisco break down what they expect from Gordon in fantasy and his actual impact on the Browns this season. Jim Irsay said he could see Marlon Mack 'approaching 1, yards'. Kenyan Drake and Frank Gore, co-starters in Miami? Jamey Eisenberg, Dave Richard and Pete Prisco breaks down how Miami is going to use both running backs and could this hurt Drake's fantasy impact with him sharing carries with Gore.
What can we expect from Eric Decker with the Patriots? Jamey Eisenberg, Dave Richard and Pete Prisco break down the value of Decker in fantasy and what kind of production can we expect from Decker this season.
Danny Amendola listed as a starter on Dolphins' initial depth chart. Jamey Eisenberg, Dave Richard and Pete Prisco break down the value of Amendola in fantasy and what kind of production can we expect from Amendola this season. Corey Coleman traded to the Bills. Impact on Sony Michel's injury. Jamey Eisenberg, Dave Richard and Pete Prisco breaks down what is the impact of the injury on Michel and does it affect his fantasy and production on the field this season. Leonard Fournette ready to roll.
Danny Kanell breaks down how losing 12 lbs could change Leonard Fournette's game. Dalvin Cook cleared for game 1. Danny Kanell breaks down what to expect from Dalvin Cook this season. Will David Johnson be ready to go? Danny Kanell breaks down the concern level for David Johnson in Managing Saquon Barkley's workload.
Danny Kanell breaks down how the Giants should manage Saquon Barkley's workload. Raja Bell breaks down if he agrees with the Westgate SuperBook about the projections for the Lakers this season.
Warriors win total up, Rockets win total down. Raja Bell breaks down if he agrees with the Westgate SuperBook about the projections for the Rockets this season. Big 3 in the Eastern Conference. Raja Bell breaks down if he agrees with the Westgate SuperBook about the projections for the Raptors this season. Demetrious Johnson vs Henry Cejudo.
Urban Meyer releases statement on Zach Smith incident. Outlook for Bosa and Ingram. Expectations for Rams secondary.
Leger Douzable lays out expectations for the new-look Rams secondary. First look at new helmet rule. Leger Douzable explains how he expects the new helmet rule to impact this season. Eagles look to avoid Super Bowl hangover. Dallas Goedert impressing at Eagles camp. Eagles plan at running back. Eagles outlook on helmet rule. Evan Washburn joins HQ live from Eagles camp to discuss the team's outlook on the new helmet rule.
Latest on Carson Wentz's status. Eagles mindset after Super Bowl Win. Evan Washburn tells us how the Eagles are approaching this season after their Super Bowl win. Why didn't Mitchell Trubisky play a snap? Will Roquan Smith suit up Week One? Bears beat writer Patrick Finley has the latest on Roquan Smith.
Expectations for Allen Robinson and Mitchell Trubisky. Fantasy Football Running Back Rankings: Who is this year's Todd Gurley.
Jamey Eisenberg tells us who could be this year's Todd Gurley in your fantasy draft. Expectations for Alvin Kamara. Jamey Eisenberg tells us what fantasy impact Alvin Kamara could have this season. Dalvin Cook a risk? Top Players to target. Jamey Eisenberg shares which running backs to take at the top of your drafts. One-on-one with Frank Reich and T. Hilton to get the latest update on Andrew Luck. Effect of new helmet rule. Ryan Wilson discusses how the new helmet rule was enforced in the Hall of Fame Game and what are his takeaways about the rule being used for the first time.
Mitch Trubisky does not play in the Hall of Fame Game. Ryan Wilson discusses what does the future look like for Mitch Trubisky. Astros-Dodgers face off in World Series rematch. Red Sox beginning to pull away from Yankees. Nationals keeping afloat in NL East race. Should Alabama be No. Barrett Sallee discusses why Alabama is ranked No. Is Georgia building a juggernaut? Barrett Sallee discusses if Kirby Smart is turning Georgia into a juggernaut.
Takeaways from Lamar Jackson's preseason debut for the Baltimore Ravens. Hayden Hurst catches TD. Takeaways from Hayden Hurst's preseason debut for the Baltimore Ravens. Roquan Smith remains unsigned. Explaining NFL crown of helmet rule. Breaking down the NFL's new crown of helmet rule in comparison to college football's targeting penalty. One-on-one with Rob Gronkowski. Nationals starting to streak.
Jonah Keri on if the Nationals can make a playoff run despite a lackluster past few months. Sonny Gray bumped from rotation. Jonah Keri on how he expects the Yankees rotation to turn out with Sonny Gray being moved to the bullpen.
Yankees at Red Sox. Jonah Keri provides his takeaways from the series opener between the Yankees and Red Sox. Philip Rivers joins Pete Prisco at training camp to discuss the Chargers' second season in Los Angeles, his intensity on the football field, and more.
Report from Patriots Camp. New England's new defensive play caller. Evan Washburn discusses who is the new Patriots defensive play caller Brian Flores. Expectations for Mitch Trubisky in year two with Bears. Ryan Wilson discusses what can we expect from Mitch Trubisky in year two with the Bears.
Expectations for Lamar Jackson in year one with Ravens. Ryan Wilson discusses what can we expect from Lamar Jackson in his first season with the Ravens. Roquan Smith still holding out. Flacco feeling the pressure. Ryan Wilson discusses if Joe Flacco can hold on to his starting job with the Ravens. Athletics tie Mariners for second wild card spot. Jonah Keri discusses the Athletics moving into tie with Mariners for second wild card spot. Handicapping the NL wild card.
Jonah Keri discusses who is the favorite in the NL wild card race. Are the Mariners cooling off? Jonah Keri discusses if the Mariners are starting to feel the pressure and is he concern with Seattle going forward. Tiger Woods vs Phil Mickelson set for November.
Hill should add some speed and better tackling than McDougold. Senior Bowl rosters released today: Invites from Shrine game as far as I can see: Hmmm…wonder how many players do this if given the choice because they maybe feel they have a better chance of standing out against the lesser competition at the Shrine game…? Certainly the Senior Bowl gets you a lot more scout and media attention though.
A few recent scratches and names who will NOT be on those rosters: Lets all hope theres a run on QBs in the first. I love seeing teams trade up for guys like Paxton Lynch!
I mean, there were some nice players, sure. This Tom Brady hand injury smells fishy. Almost a rope a dope type of deal. The Patriots are notorious for keeping a lid on injuries… and magically he is injured and it is in the press.
The Jaguars HC is taking the right approach. Game plan and scheme as if he is not injured. The Jaguars team should be chirping less on social media…. Now there is the little detail of vs the Patriots that seems like something to check out, if you are into friendly wagering.
The point spread seems a bit too much as well…. Every off season Tom Brady is sent into deep space at near light speed returning just in time for the regular season. That keeps him aging at about half the rate of us Earthlings. His body double shows up for all of the workouts and pre season baloney.
Rob, you are really great in evaluation the talent. I read a lot of mocks, and yours are like litmus paper. What we read here we can expect to read somewhere else after few weeks. Not Rob, but I would open door 2 in a heartbeat… but would try to ask for a swap of one of our R5 for a R3 to be included as well. I mean, we are only moving up 4 spots in exchange for a 28 year old, Pro Bowl level player.
Was just desparately trying to maneuver in some way that would allow us to pick early and not wait until R4 to pick again. Neither would I trade KJ to move up and get him. Why trade up for a guy that you hope develops in to the player you used to trade up for.
KJ is a damn good player. Every year, after the draft we talk about how we should have known certain things would happen because of what they have done in the past. A good example is them passing on all of the good CBs last year with a history of always waiting on the position.
Well they have never traded up in the first and they always trade back. They also have no history that I can recall of trading away great players. You get a guy that adds more speed to your defense, 10 yrs younger than KJ, on his rookie deal for 4 years, and with a higher ceiling IMO than KJ. But for how much longer and at what cost? No we need to be willing to move on just like the Patriots do.
This idea however leaves us with the same amount of holes as we currently have. I would prefer to trade down and acquire picks. Of course you need to find a reasonable replacement. For me you make sure you secure the big 3 on defense Wagner, Thomas, Sherman and evaluate everyone else to see if you can get cheaper while not completely falling off at their position. No reason to part ways this year. He and Bobby will be the leaders in A lot of people are talking about him.
At pounds, he has an amazing catch radius and really good hands. He wants to be a wideout. Some people have even talked about making him a tackle. Another scout summarized my thoughts perfectly as well: Look at this effort vs a CB and tell me… https: I quite like what he brings and there is room for growth here. I like — at this stage and pre draft and free agency — this line up: Brown — Odiahimbo — Britt — Pocic — Ifedi. LG or swing tackle is probably his position moving forward.
Agree with your projected lineup, but think only LT and RT are set. Britt is probably a lock at C, but could see him moving back to OG. The guy is just nit going to be a cover guy. He needs some serious coaching and time. I have been asking for him to Cameron. From what I have read he is hard to read because he is a great player with 10 schmeds around him. If we can get 11 guys on the defense playing as hard as Poona Ford, look out.
Combine that with the character described above, and you could get a steal. His finishing of blocks in the run game despite his size really springs Freeman, who I thought actually flashed a shoulder in some of the tape from last year. Such a hard to project player. Finishes at the second level. Not certain that it would translate to the next level.
Saw him mocked to us on a random website. The best thing that could ever happen in my opinoon s a really great run for QBs in the top That would create a massive front seven that could relieve Wagner and Wright from the run game duties. Inagine teams trying to gameplan their double teams on a team with Settle and Richardson? The nagging injuries were a bummer, but he certainly flashed at times. I think he had a better showing, but I believe Sheldon is still the better player.
Naz has so much promise though — and I have rooted for him more than any other rookie since I started paying attention to him after the draft. Another way that we can look at these mock drafts is to not concentrate who the person had the Hawks picking at 18 but who is available at the end of the first round around 29 or so.
And who is gone from the first round completely. Most likely we will be picking around 29 or 33 anyways. Rob, one problem with what you said: Kam Chancellor is not retiring, his indications are that he will attempt to come back. If he does not retire, the team owes him a prohibitive amount of guaranteed money to cut him. With respect — he basically said he hoped to be in London a few times. We also have Pete Carroll saying quite explicitly he thinks Kam will find it very difficult to play again, plus multiple well sourced reports that retirement is likely.
He might make the Seahawks cut him first. There have been some good and bad on each side of the ball but overall and not surprisingly, the value signings and trades that have netted the best fits for Seattle have primarily occurred on the Defensive side. Signed S Lawyer Milloy. Signed DE Michael Bennett. Traded second round draft pick and undisclosed draft pick to San Diego for QB Charlie Whitehurst and second round draft pick. Traded fifth round pick to the N. Jets for seventh round pick and RB Leon Washington.
Signed K Blair Walsh. Signed OL Luke Joeckel. Agreed to terms with RB Eddie Lacy Traded third-round draft pick and second-round draft pick to Houston Texans in exchange for left tackle Duane Brown and fifth-round draft pick. I have high confidence that finding value on the defensive side of the ball will continue. Pretty rock solid track record there.
B Another pivotal piece. DO you remember when he de-cleated 3 Cardinals on one play?! A- Highly under rated. Wish he could teach that strip sack to the youngsters. M Bennett A- I would rank higher if not for all of those penalties. Watch his hand technique. Truly has the potential for a special player. L Washington B Only knock is that he only lasted a couple of years.
One of my all time favorites. P Harvin F I never liked that trade. Would have rather kept G Tate. Coaching staff tried the square peg in round hole. Blame them more than Jimmy. For sure for Free Agency. Low risk high reward. Committing huge dollars on outside free agency usually isnt the way to go. And, there are SO many ways to enjoy the amazingly nutritious fruit too. Here are my 5 favorite ways to enjoy watermelon in the summertime, beyond the traditional slice of fruit.
Mornings are a busy time of day, rushing to and from, and trying to get there on time! Add in breakfast and it seems overwhelming to get it all done. You already know breakfast is the most important meal of the day, yet so many Americans miss out on this meal.
Missing breakfast can have a domino effect of making unhealthy choices or overeating later on in the day. Diabetes is a global health crisis — reaching far and wide, and impacting nearly every country around the world. In fact, in more than million people had diabetes.